ank you for applying for credit through Dave Smith Motors. You understand that by requesting to finance and applying for credit over the internet, you are ELECTRONICALLY authorizing Dave Smith Motors to access personal, non-public information that can be used to determine your credit worthiness. 
Furthermore, by authorizing this application, you understand what Dave Smith Motors's Privacy Policy is regarding your personal, non-public information, and that information can be sent to both affiliated and non-affiliated third-parties for purposes of completing your loan and other services as deemed necessary by Dave Smith Motors. Finally, Dave Smith Motors respects your privacy and upholds the most stringent guidelines and safeguards for protecting your information, and a more detailed explanation of Dave Smith Motors Privacy Policy can be obtained
online
or will be sent to you upon request.
By clicking "I Agree" below, I acknowledge I have read and fully understand the terms and agreements as stated and accept them completely. I certify that the following information is complete and accurate. I authorize investigation of my credit and employment history, including obtaining credit reports. I authorize release of information about my credit experience with various lenders.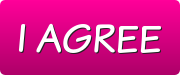 Before you Apply Online review the Terms and conditions listed below.
Terms and Conditions
Any information contained in this application may be verified or re-verified at any time by Dave Smith Motors , their agents, successors and assigns ("the Lender"), either directly or by a credit reporting agency, from any source named in the following application for credit. 


Your application may be sent to multiple lenders unless otherwise requested. The application will be retained by the lender(s) even if you are not approved.


Dave Smith Motors and "lender(s)" will rely on the information in the following application to be true and current. The applicant is responsible to amend and provide any additional informational facts that will support these statements prior to closing.


Dave Smith Motors and "Lender" make no representations or warranties, expressed or implied, to the applicant(s) or borrower(s) regarding the value, condition or identification of the vehicle to be purchased or re-financed.


Dave Smith Motors and "Lenders(s)" do not discriminate in any aspect of a credit transaction on the basis of sex, race, color, religion, natural origin, marital status, age, the fact that the applicant derives income from public assistance, or because an applicant in good faith, exercised any right under the Consumer Credit Protection Act.


Alimony, child support or separate maintenance income need not be revealed if you do not wish to have it considered as a basis for repaying this obligation.
---
Have a Question?
Call the Finance Team at 1-800-635-8000 
ext. 611